Double Glazing Energy Ratings Explained
PVC-U Frames – with effective double glazing or triple glazing – and high quality doors can significantly improve the energy efficiency of your home and subsequently reduce costs – both for your pocket and for the environment.
Sharpes Windows and Doors use top quality components, combined with efficient production methods to create windows, doors and conservatories which perform to the highest standards.
Utilising the latest in glass technology and PVC-U innovations, we can provide windows that are highly recommended by the Energy Saving Trust.
VEKA created the UK's first BRFC 'A' rated window and the first fully reinforced, double-glazed window to gain the prestigious 'A' rating.
The BFRC (British Fenestration Ratings Council) rating system is designed to determine a window's thermal efficiency. It is displayed on a colour-coded traffic-light style label with a scale from 'A' (the most efficient) – to 'G'. This means that you can make a quick yet informed decision when choosing new windows, taking energy conservation into account.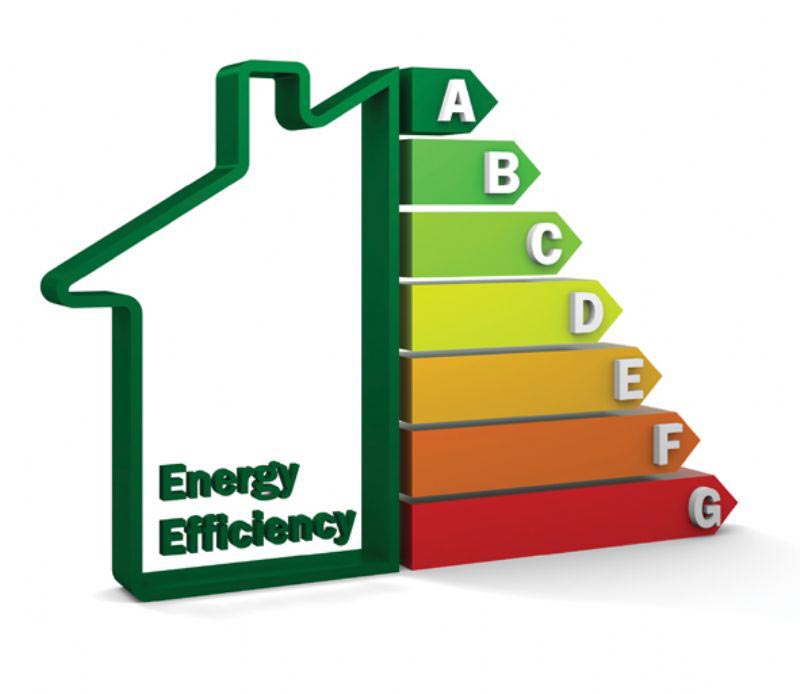 With carbon emissions and other environmental issues high on the global agenda, we are all looking for ways to make our homes more energy efficient.Combined factors, such as solar gain, result in the fact that the 'A' rated window is energy-positive, meaning it can absorb more energy into the house than it lets out.